Our solutions support an intelligent, wide-ranging and innovative IT service management with an efficient employment of IT and UC services. By applying our solutions, steps that were previously manual will be automated and integrated into your business processes and guidelines. Our end-to-end implementation of IT services facilitates the degree of control and transparency that IT service managers request.
End User Self-Service Portal
With the self-service portal esuits² myICT Engelbart provides an innovative solution for the effective management of IT and unified communication services.
IT Expense Management
Engelbart Software offers tested solutions for automatic audit and validation considering  asset data as well as service contracts.
Solution Development
We offer individual solutions for individual requirements of our clients.
eCall in cooperation with Avaya
By EU wide regulation all new cars do need a IVS (InVehicleSystem) from 2018 onwards.
Our eCall Snap-In enables PSAP to handle eCalls and retrieve MSD data out of the IVS
Watch the demo video: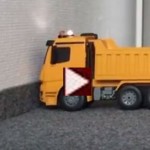 EU eCall – A call will be triggered in case of a car accident.