By leveraging APIs from PBX vendors and 3rd party applications, our API-first approach enables a deep level of integration, enhancement and enrichment of business needs, putting our customers in a pole position.
Engelbart Software focuses on solutions for the KRISIS sector, the health care sector, and the call center sector.
Our Main Verticals
Public Safety and Control Rooms
Engelbart Software develops groundbreaking communications software and process integration for Public Safety Organizations and Command and Control Rooms of critical infrastructure providers.
Our solution enables our customers to receive omnichannel emergency or incident calls and provides agents with the most comprehensive overview of the current incident, enabling them to respond in a faster and better way.
Our modular HMTL5 based framework offers the following services:
Modern Call Taker Console
Omnichannel Integration (Social Media / SMS / Email etc.)
eCall & IOT Integration
ng112 components and services
eCall and ng eCall management and processing
Multiple options for a caller location retrieval
Integrated adjustable "simple" CAD and Task Management
Interfaces and Integration into 3rd Party CAD Systems like Beta80
Tetra and Digital Radio Integration via Gateways
Call Deflection driven by AI based Voice & Chat Bots
In addition, we offer consulting services, requirements analysis, integration, as well as day-2-services.
Health Case
Engelbart provides several applications for the Health Care sector.
Our services focus on lean process integration, enabling an automated patient journey throughout the hospital stay, as well as providing the right services at the right time:
Solution for dynamic on duty-/ on call-handling and -management
On- and offboarding of patient telephony services based on HL7
Switchboard including VoiceBasedDialing, patient information /status based on HL7
Patient care and safety
Provision of function-based telephone directories (switchboard/ doctors/ stations/ patients)
Contact Centers based on AVAYA Elite
Engelbart Software offers a unique and innovative agent workplace for the AVAYA Elite Call Center with a number of additional features:
Lost call monitoring and active call back assist to reduce caller frustration
Dynamic skill assignment based on roles and permissions
Extensive interaction between agents and supervisors based on chat, notifications, broadcast etc..
Omnichannel integration (Social Media / SMS / Email etc.)
Integrated call recorder and listening of recorded calls
Conversational AI-integration based on voice and chatbots
eCall in cooperation with Avaya
By EU wide regulation all new cars do need a IVS (InVehicleSystem) from 2018 onwards.
Our eCall Snap-In enables PSAP to handle eCalls and retrieve MSD data out of the IVS
Watch the demo video: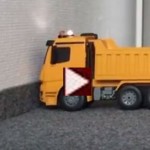 EU eCall – A call will be triggered in case of a car accident.