Services
Our strength is that we render flexible, fast and high quality work and adapt ourselves to our customers' requirements. We find suitable and realistic results more important than rocket science and bloated projects.
Our key areas are
Consulting
Software development
Support
Training programmes
Beyond that, together with our partners, we are able to offer support in the following areas:
Systemintegration VOIP (AVAYA / Cisco / Unify)
Hardware and network technology
Marketing & communication
Media, graphics and design
eCall in cooperation with Avaya
By EU wide regulation all new cars do need a IVS (InVehicleSystem) from 2018 onwards.
Our eCall Snap-In enables PSAP to handle eCalls and retrieve MSD data out of the IVS
Watch the demo video: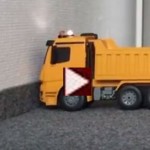 EU eCall – A call will be triggered in case of a car accident.