Consulting
The development of customised software solutions requires more than the technical realisation. In preparation of it a precise elaboration of the requirements and objectives is required that uncovers all risks and opportunities as well as the adaption to the respective working environment and area of use.
The results of the analysis form the basis for developing the concept of new software. Yet, it is also the basis for the considerations of how integrated software can be applied to enhance success.
eCall in cooperation with Avaya
By EU wide regulation all new cars do need a IVS (InVehicleSystem) from 2018 onwards.
Our eCall Snap-In enables PSAP to handle eCalls and retrieve MSD data out of the IVS
Watch the demo video: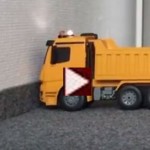 EU eCall – A call will be triggered in case of a car accident.