Training Programmes
The success of a newly developed and/or newly implemented software solution mainly lies in being accepted by the user. A software solution that users do not apply properly and is thus not sufficiently accepted will never be in a position to demonstrate its full range of services and generate the desired advantage.
A trained user is an important part of every new software integration to be supported by the right means and tools. In case of extensive and complex projects in particular, user training is essential. Besides the teaching of the professional application of the software, successful training also includes an introduction and sensitization for the initial problem.
A coordinated range of training tools is offered for all of our products:
User training for end users and administrators
Technical training for system administrators
Print media: instructions, handouts, documentation
Online media: online guides, web training programmes, online assistants
eCall in cooperation with Avaya
By EU wide regulation all new cars do need a IVS (InVehicleSystem) from 2018 onwards.
Our eCall Snap-In enables PSAP to handle eCalls and retrieve MSD data out of the IVS
Watch the demo video: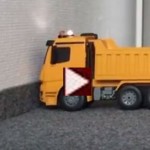 EU eCall – A call will be triggered in case of a car accident.