Software Development
Our many years of experience in both the development of customized software as well as the adaption of and expansion to existing software solutions make us a reliable partner for the programming of technically mature and target-oriented solutions.
We focus on modern methods and technology of software development that not only make our lives easier but also facilitate the speed, reusability and quality of your and our work.
Direct communication and close collaboration with our customers is important to us and we are happy to schedule short sprints and release cycles in order to be able to provide an overview of progress at any time. In this way, we recognise exactly what the customer requires and can thus be sure to achieve the project goals
Our core competence lies in the development of web-based software and client-server applications on the Internet / Intranet.
eCall in cooperation with Avaya
By EU wide regulation all new cars do need a IVS (InVehicleSystem) from 2018 onwards.
Our eCall Snap-In enables PSAP to handle eCalls and retrieve MSD data out of the IVS
Watch the demo video: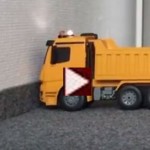 EU eCall – A call will be triggered in case of a car accident.