Support
The support team at Engelbart Software is the first point of contact for all questions around our products. We offer the support that is exactly tailored to your requirements and wishes. Together with you, our support team will work identify the level of support and the specific contents that should be taken into consideration. Thus, it does not matter whether our support is required on site or by remote assistance.
Customer feedback is important to us to continuously maintain the level of service. We use targeted questionnaires, experiences from the everyday work of the support team and regular internal reviews to be able to fulfil our customers' requirements – always.
We attach great importance to the fact that our support has not only close contact to the software developers and project managers but is also involved in the entire course of the project. This close collaboration between the experts and the project enables us to provide our customers with highly qualified support staff.
eCall in cooperation with Avaya
By EU wide regulation all new cars do need a IVS (InVehicleSystem) from 2018 onwards.
Our eCall Snap-In enables PSAP to handle eCalls and retrieve MSD data out of the IVS
Watch the demo video: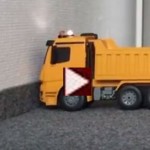 EU eCall – A call will be triggered in case of a car accident.