Solutions
esuits² myICT
With the self-service portal esuits² myICT Engelbart provides an innovative solution for the effective management of IT and unified communication services. The objective of esuits² myICT is the user-friendly provision of IT services for the end user and the automated implementation (provisioning) of IT orders in the respective end systems.
By adopting our self-service solution, significant administrative costs can be saved, operative tasks automated and the productivity of employees increased.
esuits² Connector
Engelbart follows the vision of an automated implementation of the IT service request in the respective target systems. Our esuits² connector solution helps to achieve our vision.
The esuits² connector can be used as an integrated component in esuits² myICT as well as stand-alone middleware for existing ITSM solutions such as ServiceNow.
esuits² SSO-LD for AVAYA
With esuits² SSO-LD Engelbart provides a single sign-on solution for AVAYA deskphones. esuits² SSO-LD responds to the login / logoff of your computer and controls the respective telephone set.
esuits² On-Call Manager
With the functionality of esuits² On-Call manager Engelbart offers a platform to administer phone numbers for on-call services
esuits² HR Connector
Via the HR Connector esuits² myICT can be synchronised with the respective HR tools or with Microsoft AD. Thus, IT services can be automatically activated, managed and deactivated within the scope of personal management processes.
eCall in cooperation with Avaya
By EU wide regulation all new cars do need a IVS (InVehicleSystem) from 2018 onwards.
Our eCall Snap-In enables PSAP to handle eCalls and retrieve MSD data out of the IVS
Watch the demo video: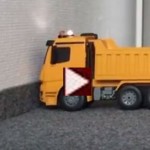 EU eCall – A call will be triggered in case of a car accident.