Education and Research
Thesis
We offer interested and open students the opportunity to become involved in internal research work and to independently work in subareas for their thesis.
We would like to thank all (former) students for their successful cooperation in the following projects:
"Erstellung eines Konzeptes für den Kundensupport der Engelbart Software GmbH mit besonderer Berücksichtigung des Spannungsfeldes zwischen Kosten, Zeit und Qualität" von Jan Emele, FOM Stuttgart, 2015
"Konzeption eines Administrationsmoduls zur endusergestützten Konfiguration und Administration einer Telefonanlage im Callcenter Einsatz" von Paul Engelhardt, Hochschule Ravensburg-Weingarten, 2011
"Verbesserung der Softwarequalität in PHP Projekten durch einen Continuous Integration Prozess" von Eduard Paul, Hochschule Ravensburg-Weingarten, 2011
"Erstellung eines ITIL-Software-Support-Modells für das Softwareentwicklungsunternehmen DMC Software GmbH" von Helene Zimmermann, Hochschule Ravensburg-Weingarten, 2011
"Transformation einer Individualsoftware in eine Standardsoftware" von Vadim Kisselmann, Hochschule Ravensburg-Weingarten, 2010
"Konzeptionierung und Prototyping eines Solution Development Framework Portals zur Prozess- und Qualitätssicherung" von Manuel Hartmann, Hochschule ntaIsny, 2009
"Evaluierung bestehender Projektverwaltungs-Tools und die Konzeption und prototypische Entwicklung einer Unternehmensspezifischen Projektverwaltungssoftware auf Basis von PHP und MySQL" von Nico Wachter, Hochschule Ravensburg-Weingarten, 2009
"Analyse und Design einer Order- und Management-Plattform für Managed Services der Kommunikationsinfrastruktur eines global tätigen Konzerns am Beispiel Zurich Financial Services" von Hendrik Nothelfer, Fachhochschule Giessen-Friedberg, 2008
The theses are subject to a lock flag and thus barred from being downloaded by the public. Should you be interested in one of our thesis, please contact: info@engelbart-software.com
eCall in cooperation with Avaya
By EU wide regulation all new cars do need a IVS (InVehicleSystem) from 2018 onwards.
Our eCall Snap-In enables PSAP to handle eCalls and retrieve MSD data out of the IVS
Watch the demo video: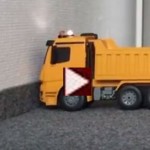 EU eCall – A call will be triggered in case of a car accident.